Cellbit é o melhor amigo de Felps(Possívelmente), que sempre faz vídeos com ele, como jogando jogos juntos e séries também.
Cellbit aparenta gostar da Hatsune Miku, tem uma voz muito fina, especialmente os gritos, ele também deixa as pessoas com surdez.
O nome real de Cellbit é Rafael Lange e mora no Rio Grande do Sul.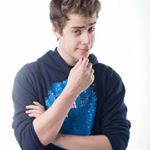 Ad blocker interference detected!
Wikia is a free-to-use site that makes money from advertising. We have a modified experience for viewers using ad blockers

Wikia is not accessible if you've made further modifications. Remove the custom ad blocker rule(s) and the page will load as expected.