O nome real de Felps é Felipe Z.(Sim.) Mora em São Paulo e tem uma namorada (Gabs), e tem seus amigos, que são: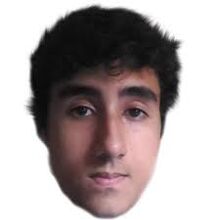 Cellbit
(Rafael Lange)
Alan(Lixo)
Nofaxu
FelpopinhaVLOGS
Entre outros.... AQUA
Felps tem muitas séries, especialmente de Minecraft.
Felpolândia (Terminada) Game Dev Tycoon (Terminada por causa da perda do save) Poly Bridge (Terminada por enquanto) Medieval Bridge (Terminada) A Fábrica Show (Terminada) Mad Max (Terminada) Adventure Capitalist (Terminada por Enquanto) O Desastre (Terminada) Vlogger Go Viral (Terminada) Besiege (Terminada por Enquanto) The Sims: Castaway Stories (Esquecida) Felpato (Terminada) Felpato: Reborn (Esquecida) Spooky House Of Jumpscares Goat Simulator (Terminada) SkyGrind (Terminada) TapHeroes (Terminada) Clicker Heroes (Terminada) Rock Of Ages (Terminada) Como Ser O Babaca (Terminada) O Babacão (Terminada) A Academia Babacona (Terminada) A Babacona (Terminada) Dead World (Terminada) Tangerine Tycoon (Esquecida) Dogeminer (Aparenta ser terminada, provavelmente terá mais updates e Felps irá continuar a série) SimBurbia (Terminada) O Único Mundo (Terminada) A Prova de Tudo 1 & 2 (Aparentam ter sido esquecidas) Surdocraft 1 (Terminada) Surdocraft 2 (Terminada) AgrárioCraft (Terminada) Mizzle 2 (Aparenta ter sido esquecida) Unturned (Aparenta ter sido esquecida) Dead Island (Esquecida) BattleBlock Theater (Esquecida) Captive Minecraft 2 (Terminada) Unfair Platformer (Terminada) Mapas Horríveis (Esquecida) Felps World (Por ser continuada)
E muito mais...
Ad blocker interference detected!
Wikia is a free-to-use site that makes money from advertising. We have a modified experience for viewers using ad blockers

Wikia is not accessible if you've made further modifications. Remove the custom ad blocker rule(s) and the page will load as expected.